Recently I was at the library with my 8 year old. Once I found the books I wanted to borrow, I was about to use the Library (NLB) app on my phone to check the books out instead of having line up at the kiosk when my daughter quickly said she wanted to checkout the books for me and also find books for herself. I passed the phone to her; she doesn't have her own phone but uses mine often enough to be very familiar with apps.
She took a long time to figure it out, and it dawned on me that the app wasn't really meant for kids. Or maybe it could it be that this was my account? Surely they'd have a kid friendly interface for the children account? So we logged in to my daughter's account, but instead it was the same interface. I decided to explore how might I design a kid-centric version the the NLB app.
Since this is a self-initiated project I would be doing on my own on a short timeframe of 5 days, I decided to design a MVP and adapt the Lean UX model.
​​​​​​​
THE LEAN UX PROCESS
​​​​​​​​​​​​​​

I'm assuming that around 240,000 patrons of the library are of the school-going age of 7 - 12years old. They are not using the library app because there are too many features that do not appeal to them. By simplifying it and making it easy to use more children will use the app, which would lead to more books being read and borrowed.
I believe that designing a more child-centred app is essential for a better experience for children when using the NLB app. This will result in higher engagement of features targeted for kids. This will be demonstrated when we can measure an improvement in ease of use in searching, locating and borrowing books.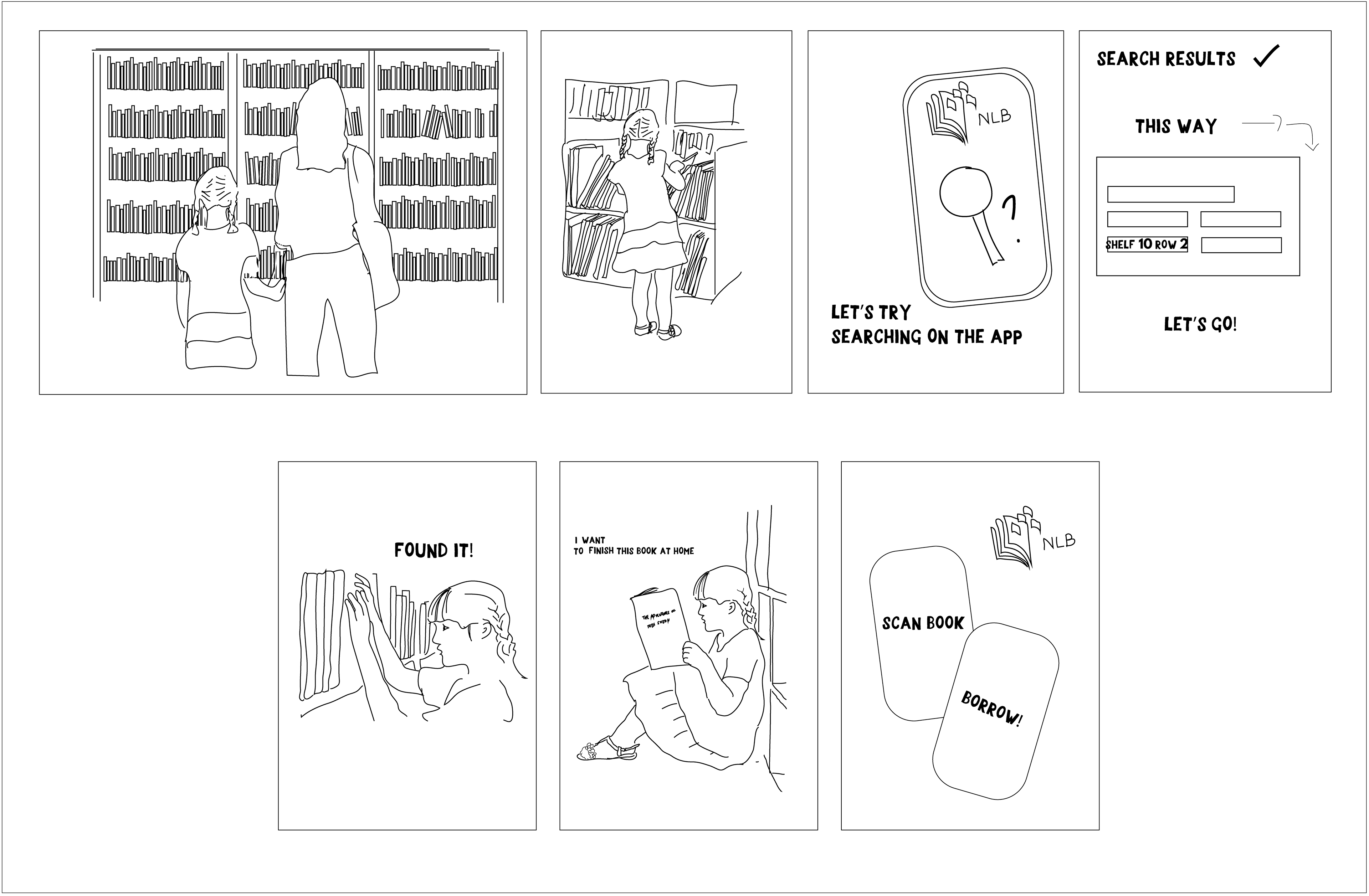 Next, I moved on to sketching & wireframing in Figma.
Features were pared down to the minimum based on the main needs a child would need while visiting the library- finding a book & borrowing a book.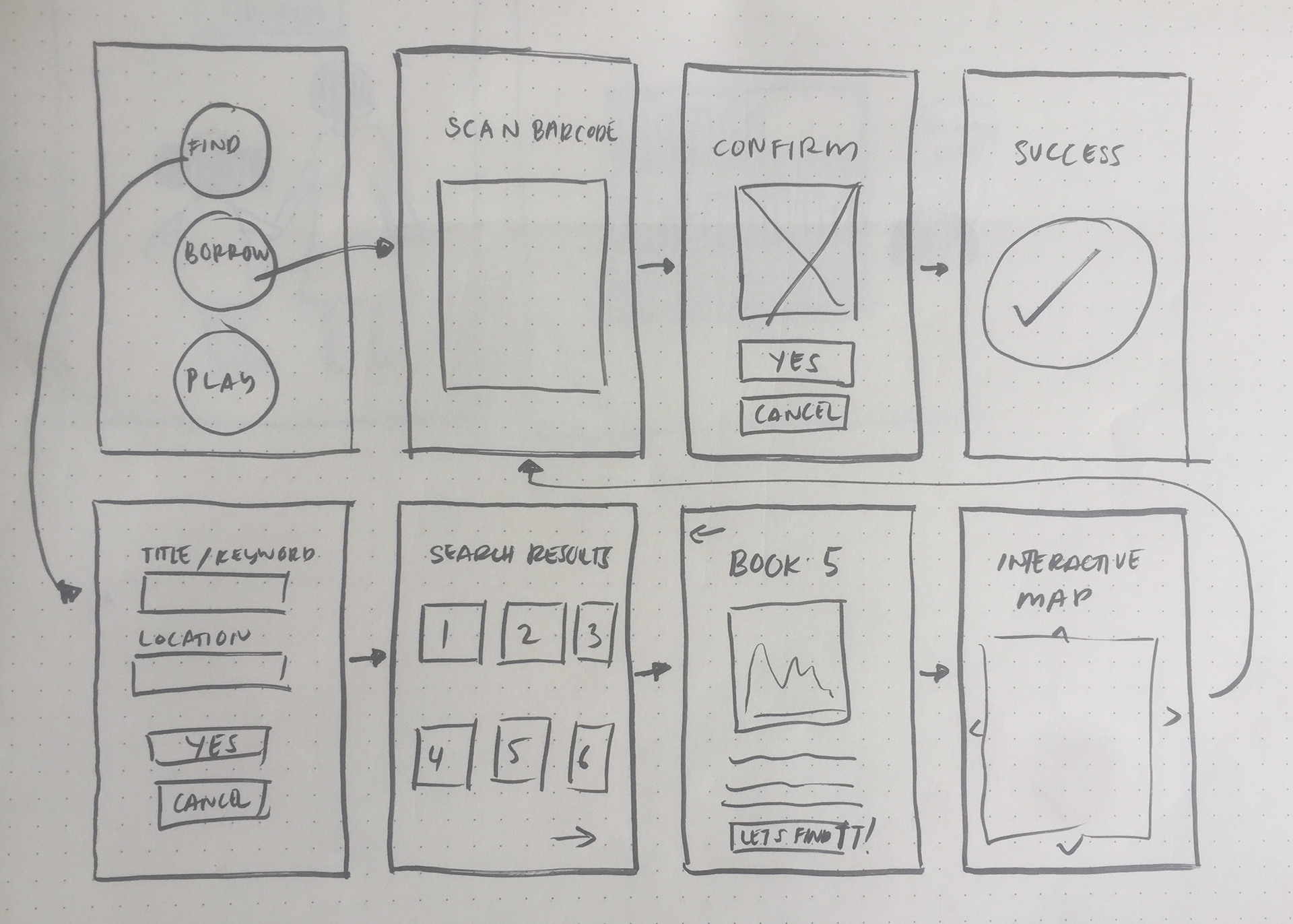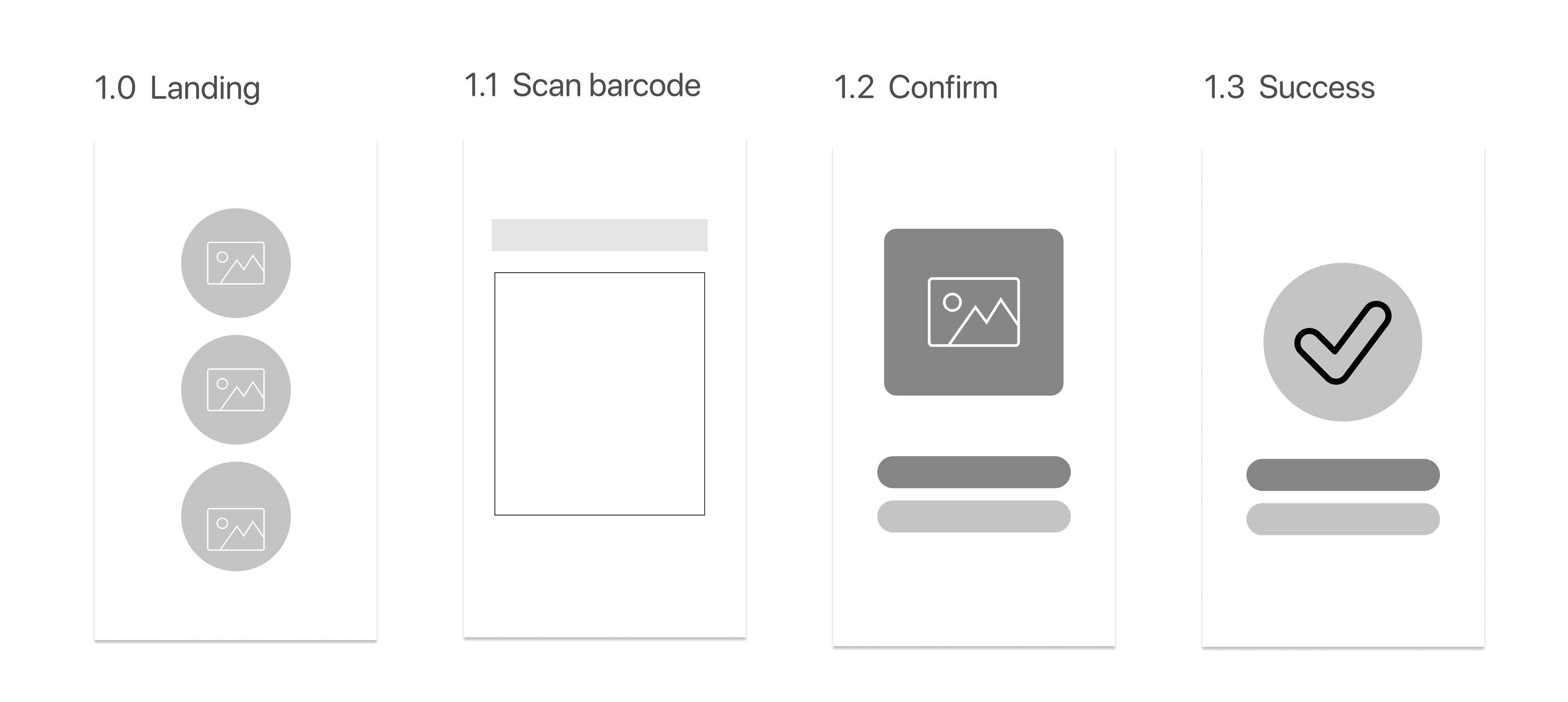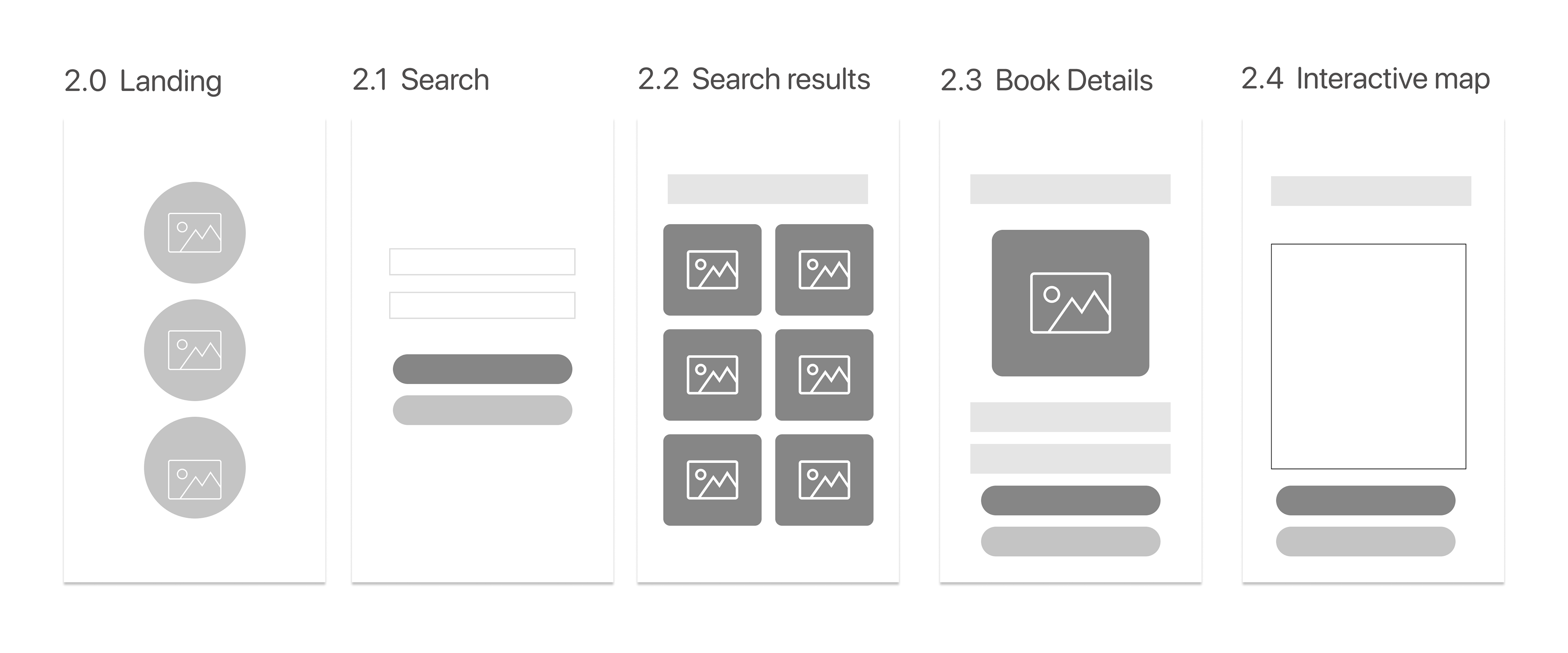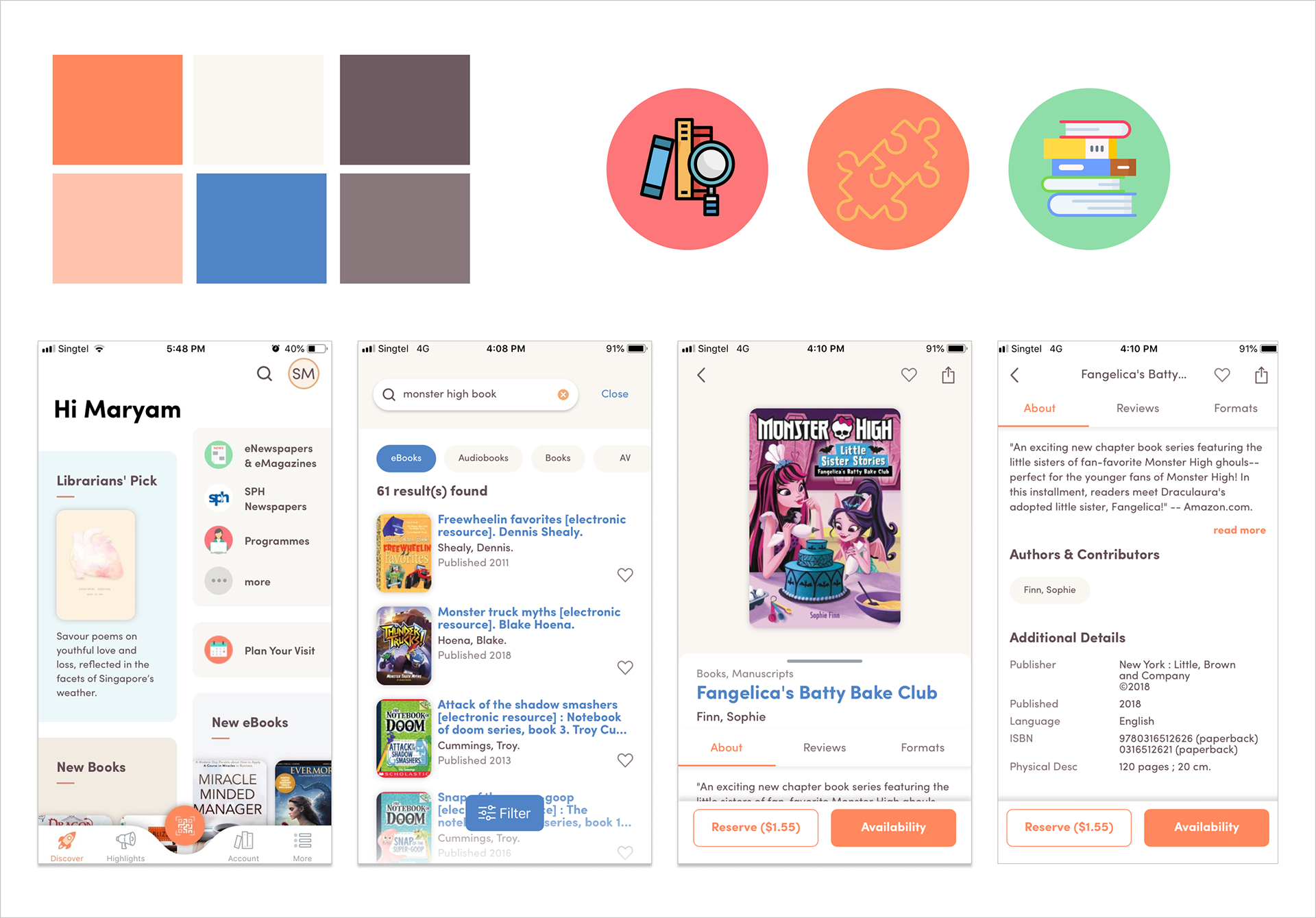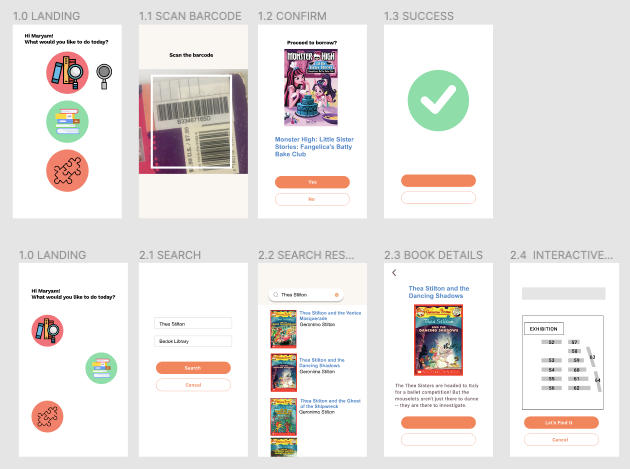 When I first observed my daughter using the NLB app, I took notes on what she particularly had problems with and which features she totally ignored.
● 

She was excited to see the book she wanted was on the list, 
● 

Did not realise the ebook, book, AV, audiobook categories.
● 

Didn't read the about, reviews or format category.
● 

Mostly identified the books via the cover photo
● 

Didn't know to have to click availability.
● 

Didn't know how to find the book.
Unfortunately, due to the tighter Covid-19 restrictions I wasn't able to test it fully as were weren't able to go to the library.
The best I could do was recreate a similar library scenario, these were the observation of the redesign.


● 

Even as a MVP, an account setting page is important. There might be more than one user on the particular phone.
●

 It was boring. A solution might be gamification. 
● 

Easy to understand as it was straight to the point.
Research-wise I would like to go more in depth in finding out what children would need in an onsite and virtual library app.
In the future, I would want to observe more children using the prototype.  I would also like to explore other ways to make the app interactive using AR but at the same time not take away from the library experience. And lastly, as the current situation demonstrates, to develop it further as a virtual library app.
Lastly, I would like to note that I was initially sceptical of the the Lean UX approach. It was suggested by my mentor, Wilson Chew and I'm glad he did. Although its definitely a process that should be done collaboratively, the fast paced nature of it ensures a more productive process even though I was working alone. 
Discovery & research
Low-fidelity wireframes & prototypes
High-fidelity design
Usability Testing


Project Type

Self Initiated Project