Covid-19 threw the world into disarray. Quarantine, unemployment, remote working & learning, social distancing, closures, masks, vaccines and the list goes on. In October 2020, wanting to upskill,  I found myself in Zoom classes multiple times a week in a program offered by Nanyang Technological University and SkillsUnion, deep diving into UX and product management. Our team was tasked with creating a social media app for women.
Women were sharing their new creative pursuits online but to connect, share or ask for advice, one would have to manoeuvre through the overwhelming number of groups and posts online to find what they were looking for.  The project goal was
to create a social media platform that felt safe and welcoming for creative women to easily connect and share their projects and experiences.
Our team consisted of myself, Judith Ann Kumar and Jennifer Du. We worked remotely and as this was our first foray together into UX we decided early on to take an active part in all stages. We collaborated on the initial research part and then as per the class requirement, worked individually on the wireframe, UI design and prototype stage.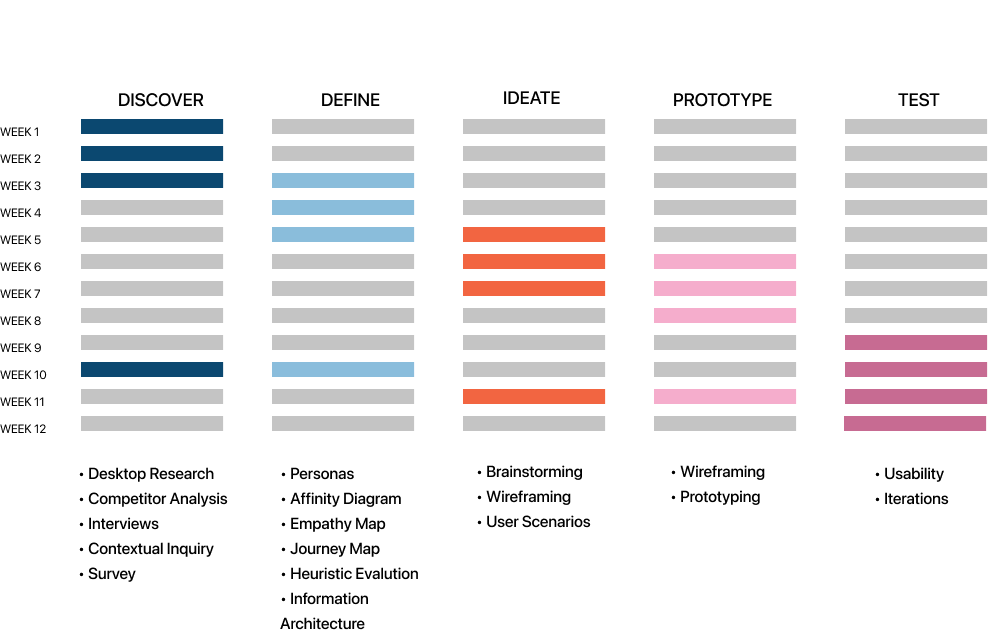 We first set out to understand how women were connecting online. We performed qualitative and quantitative research to have a better understanding of our potential users and their needs and pain points with the current apps that they use. This was done by sending out 2 surveys, conducting user interviews and contextual inquiries.
We also conducted a competitive analysis on social media apps for women in the market currently.
I then further delved into the painpoints of women in the creative field. The gender pay gap in the creative industries are an indication that inequality and biases against women are still very much prevalent today.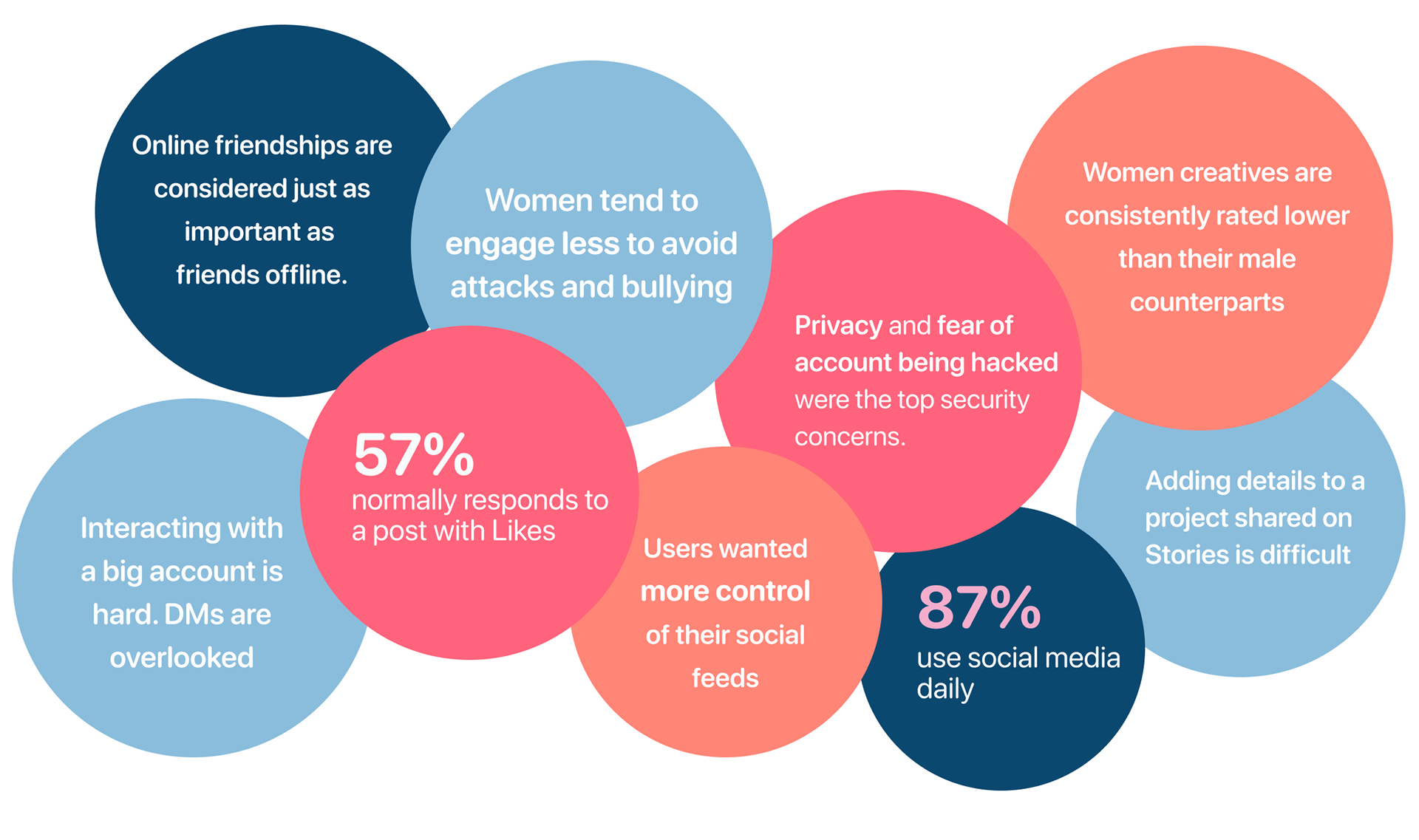 "Some of my best friends are my online friends. They're my biggest cheerleaders." - Molly, 35
"I like following DIY projects on Instagram story as its like my friends are right there with me, but it is cumbersome to find a specific story as they're all relegated to just dots in highlights. Can't be searched." - Lisa, 28
Due to time constraints, I decided to prioritise on
improving connections
made online, being in the
right interest group
 &
organization of creative projects.
From the user interviews, I decided to focus on the current users experience on Instagram to compare.
How might we improve the community experience with a better way to connect and engage?
How might we provide a platform for members to organize their creative projects?
How might we provide a safe space that is positive, welcoming and inspiring?
Connecting & Interacting with others 
● 

Followers interact with content creators via comment, reacting to a post, sending a message.
● 

A post can reach more people when shared with others.
● 

It is generally a more one way conversation although creators can reply to comments and messages but often they would only do so for a few days as there may be too many to reply to.
● 

Different ways to communicate - sharing images with a more forum-like interaction.
● 

Sharing via audio & video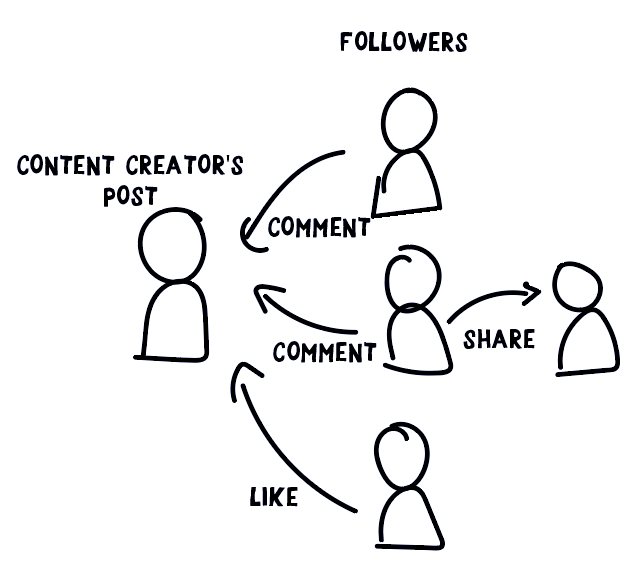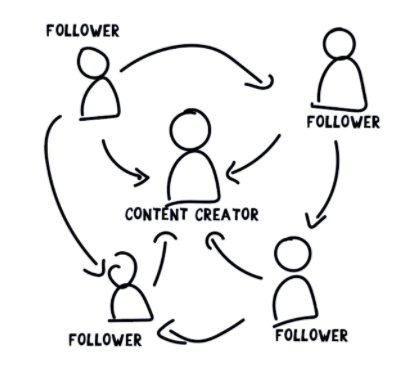 Example of how projects are shared on Instagram Stories
● 

Projects which are shared in real-time (Stories) are saved and kept in highlights on the main profile page.
● 

Once a user clicks on a highlight, they would have to view the stories in a linear way.
● 

There is no way to search.
● 

A project page divided into categories. For instance, before & afters, tools, costs etc.
● ​​​​​​​

The categories are editable as each project would require different types of sections.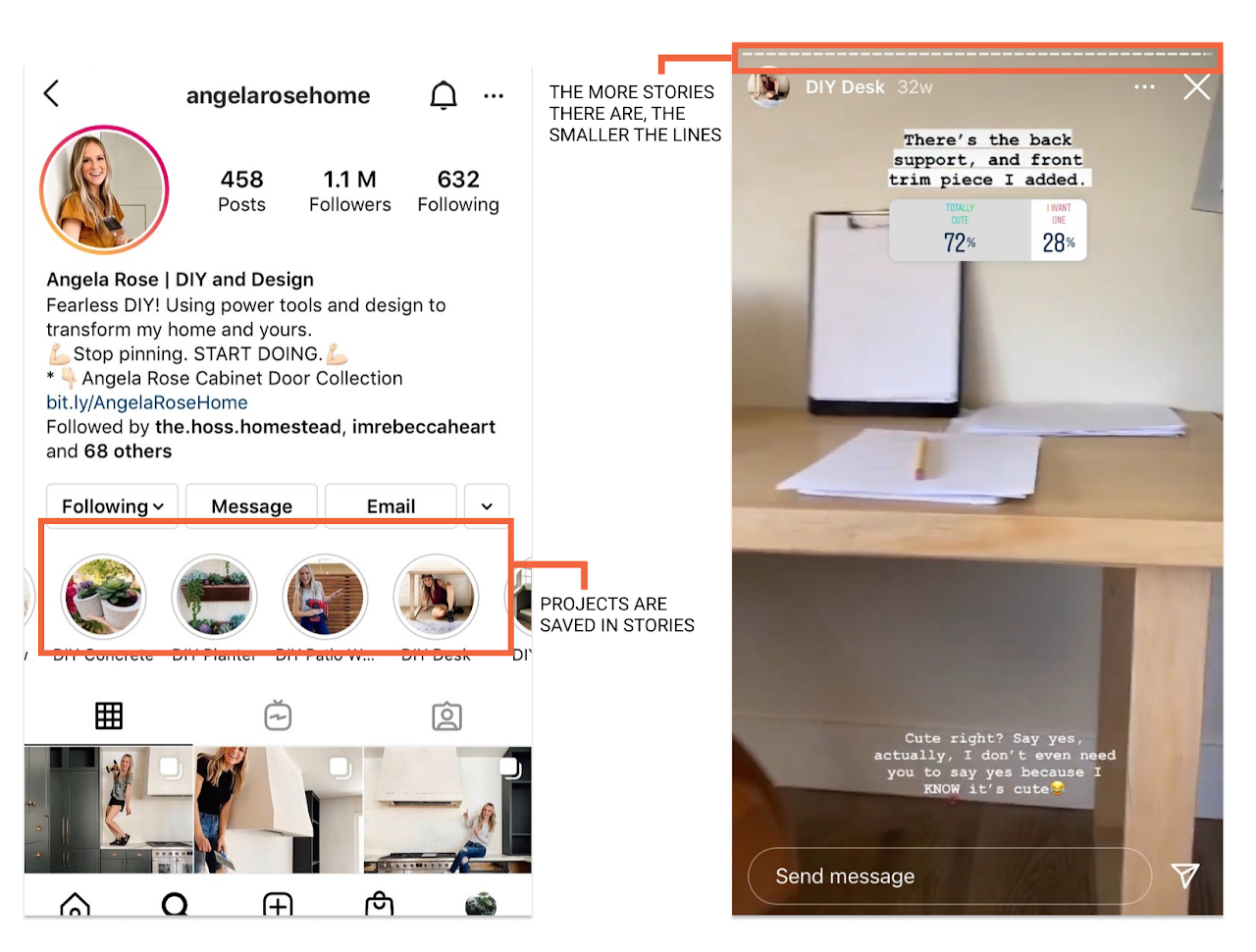 Based on the research findings, I created 2 personas- the content creator & the content consumer.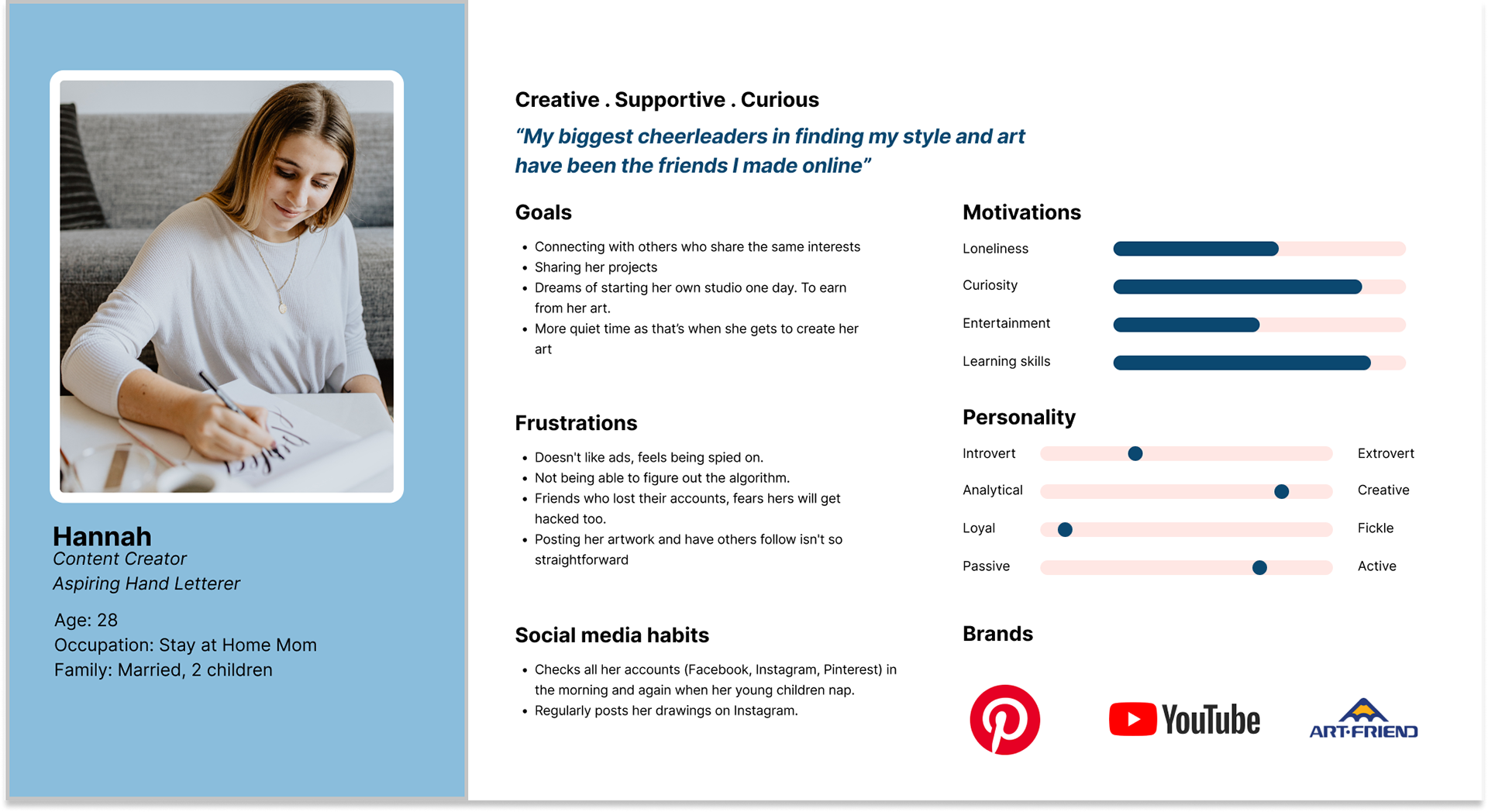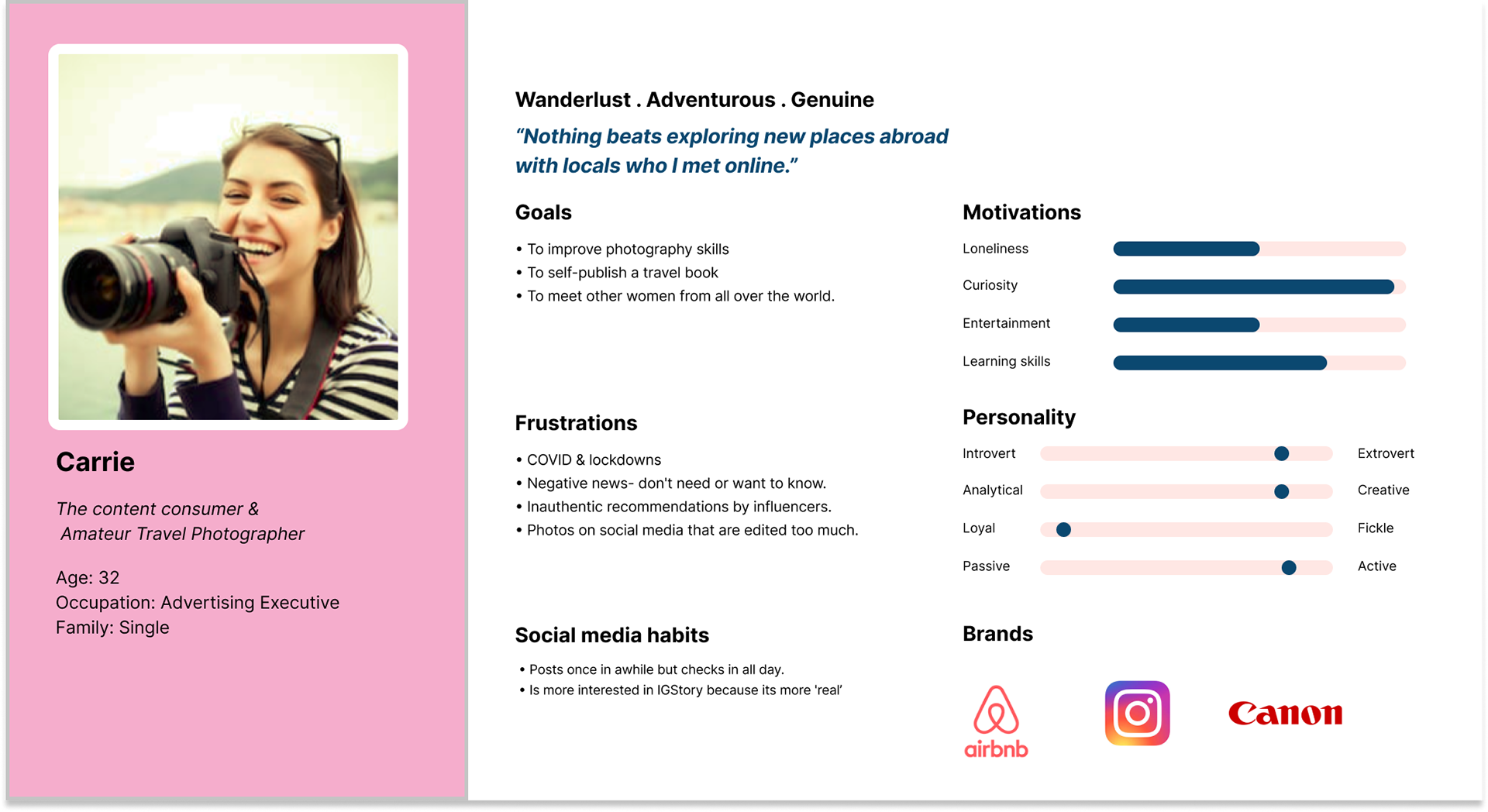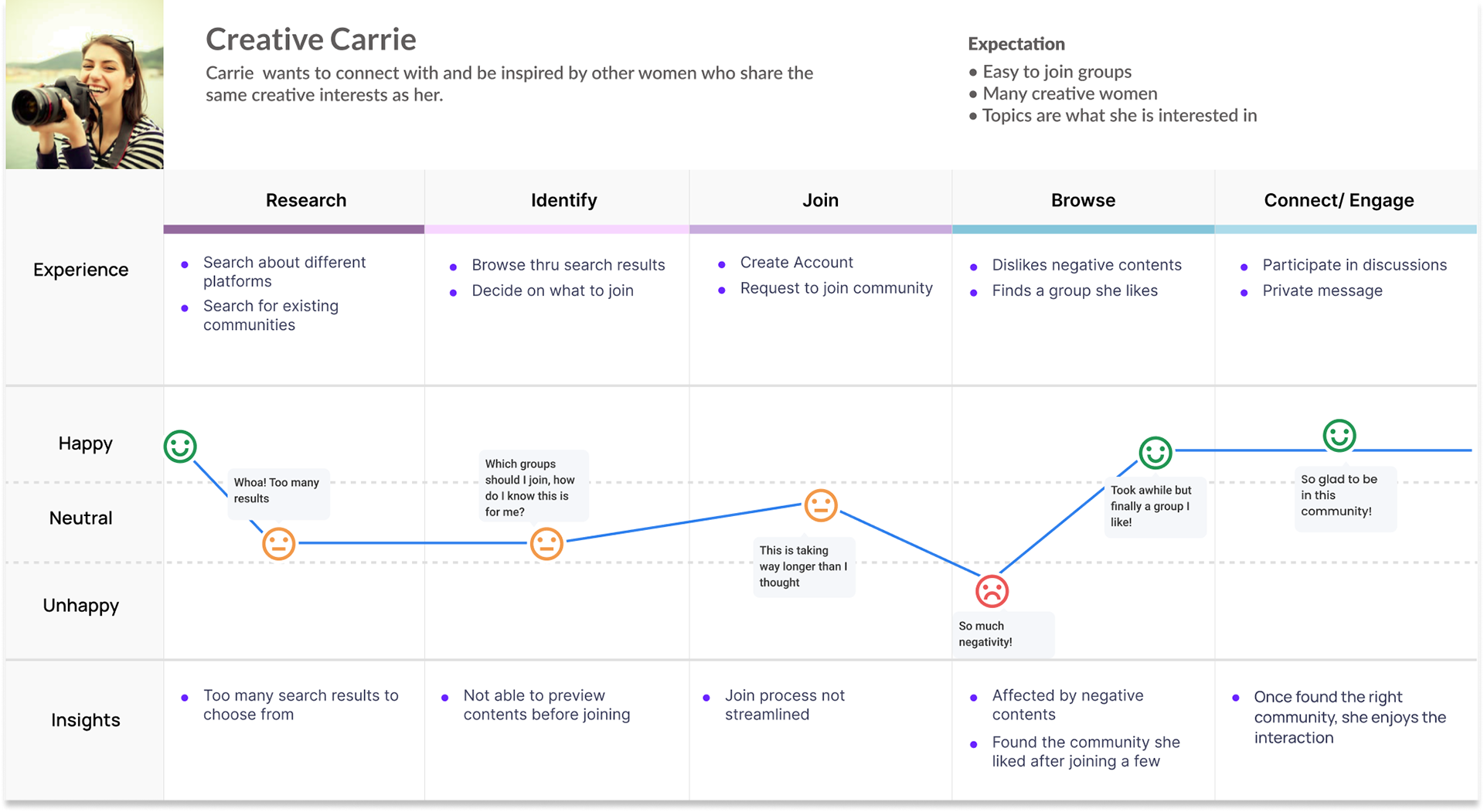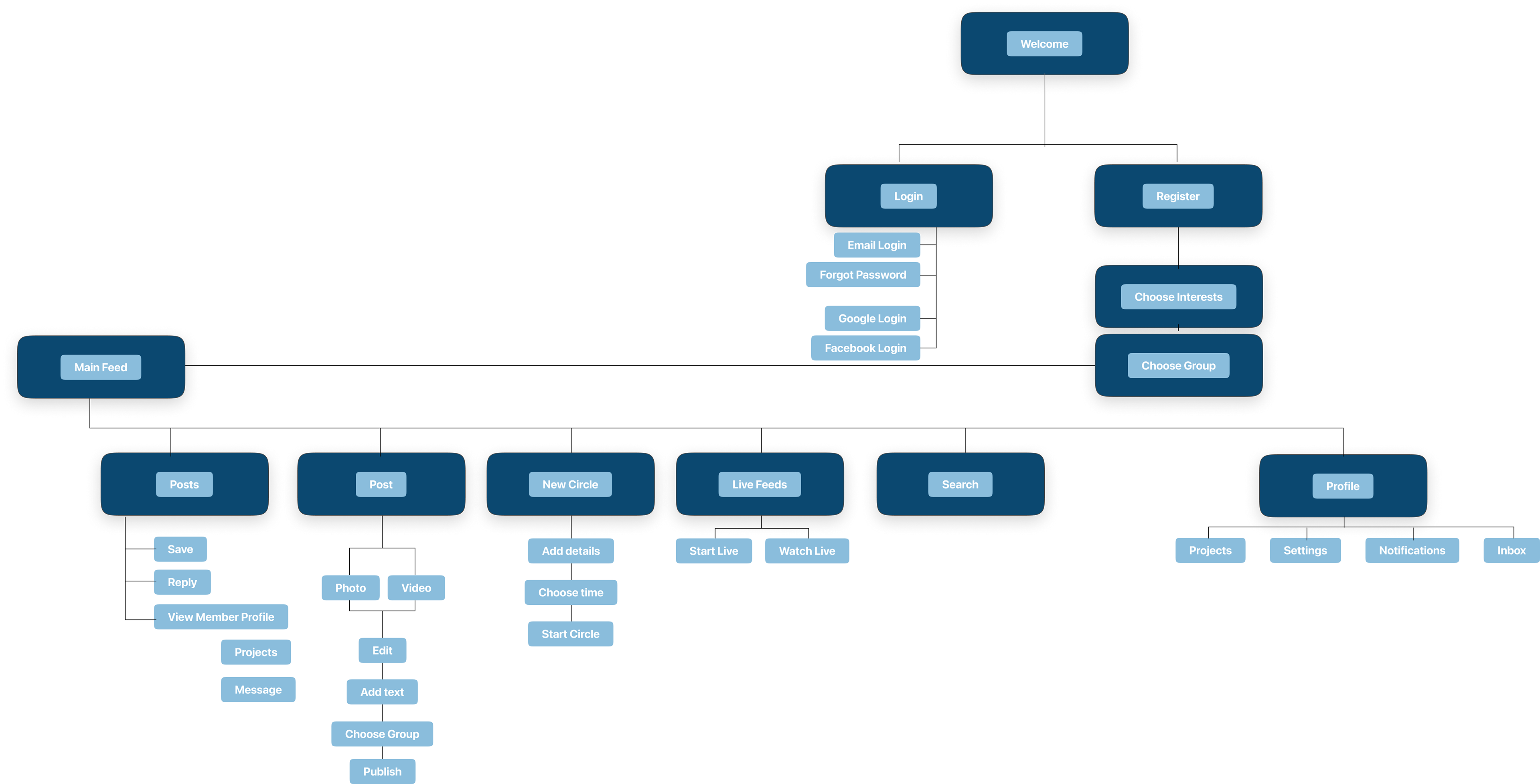 IDEATE

Sketches

Based on the research findings and insights, I focused on a f

ew solutions

:

●
 Members connecting via audio together

●
 Simplifying the process of joining the right groups 

●
 Accessing and sharing project details easily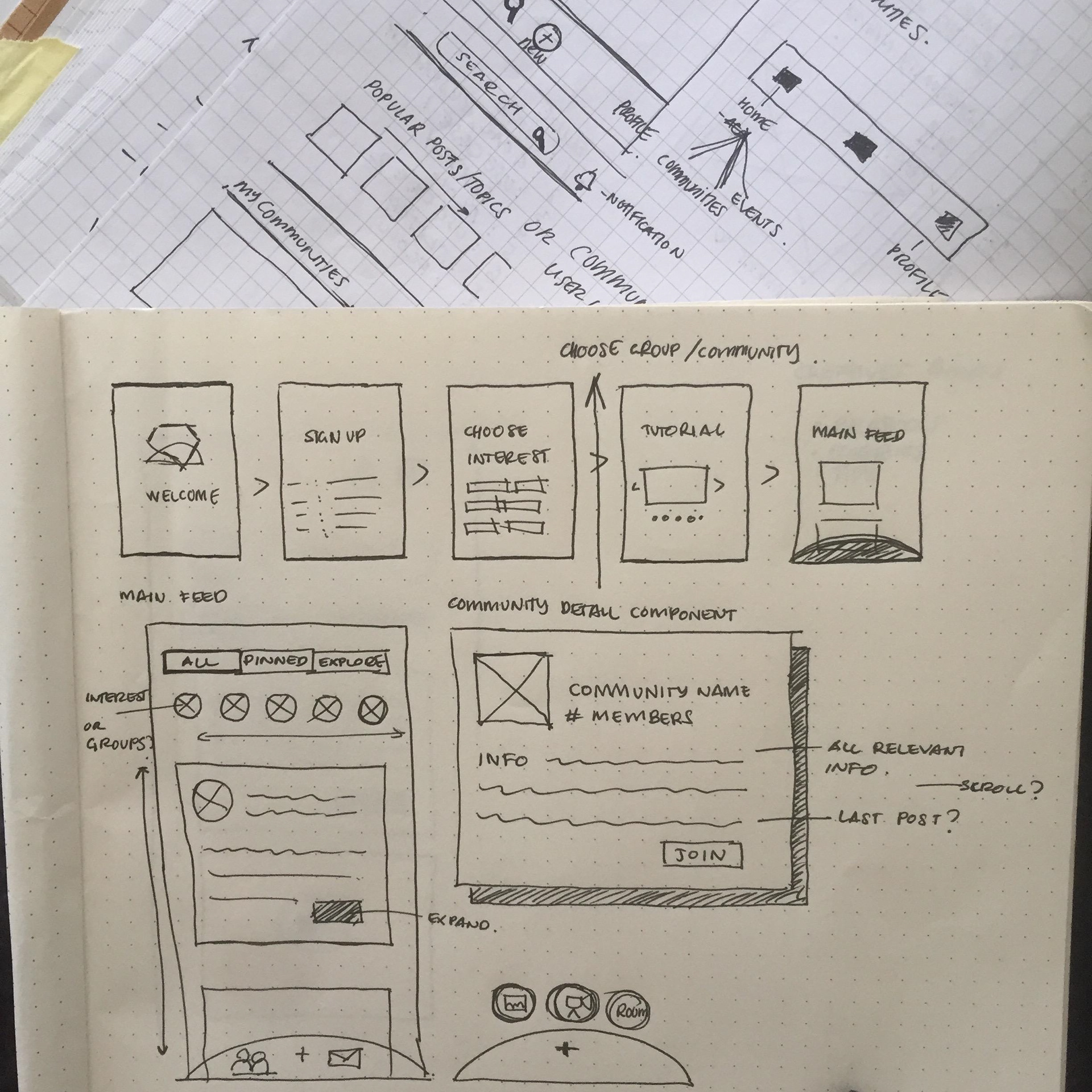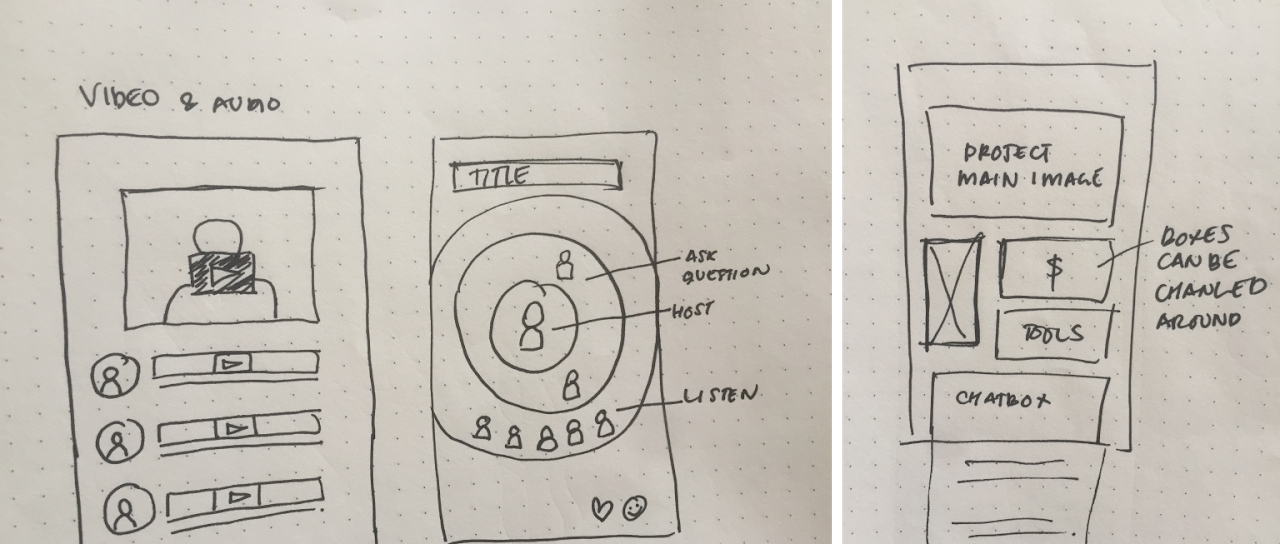 Next was wireframing which was done in Figma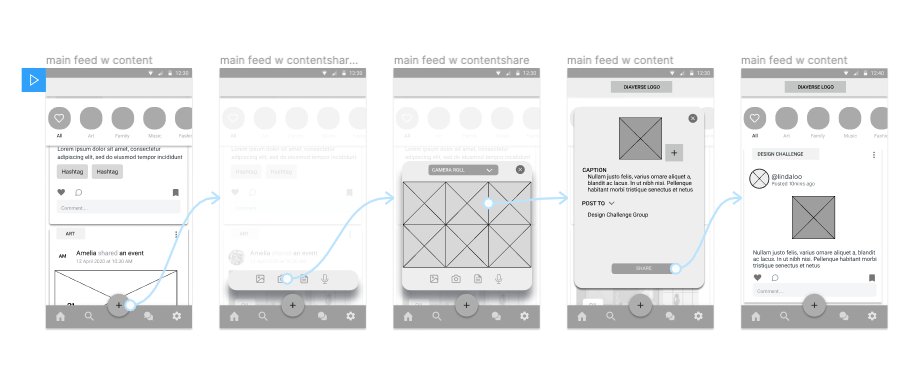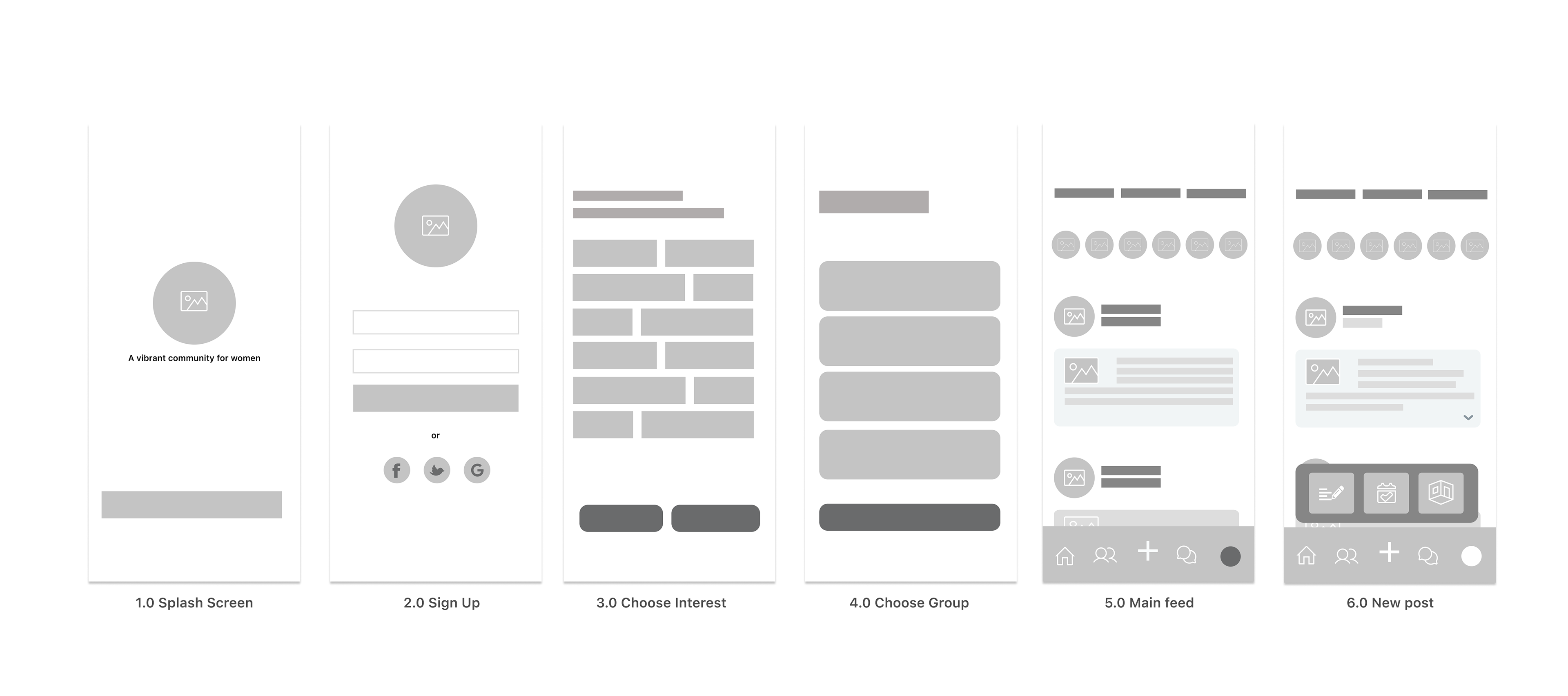 Moodboard & Styleguide
Before moving on to the prototype phase, I created a moodboard & styleguide. I used Figma & Adobe Illustrator. I came up with 2 different directions for the overall UI - a pastel & vibrant . I decided on the vibrant one to keep it exciting and upbeat.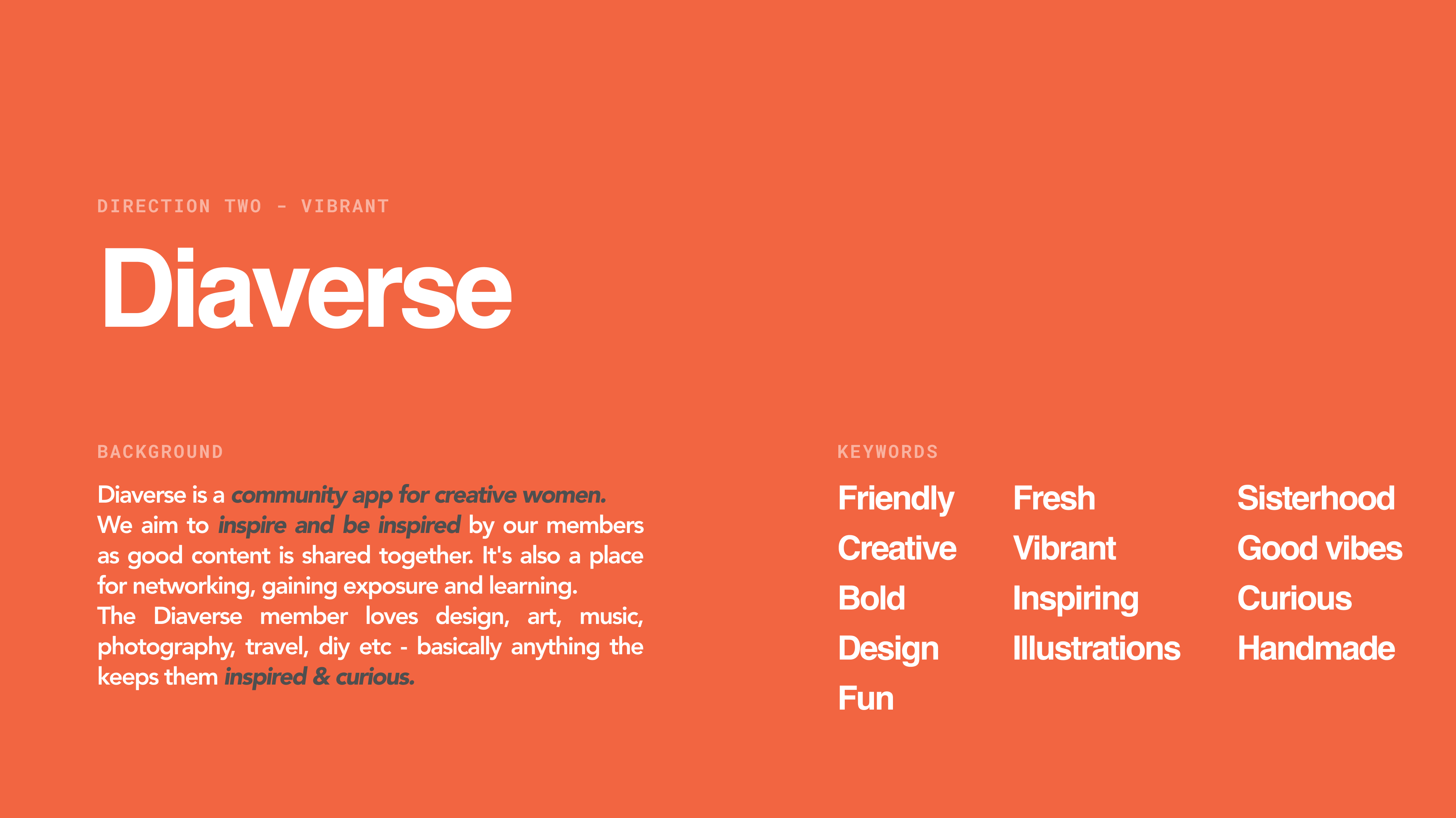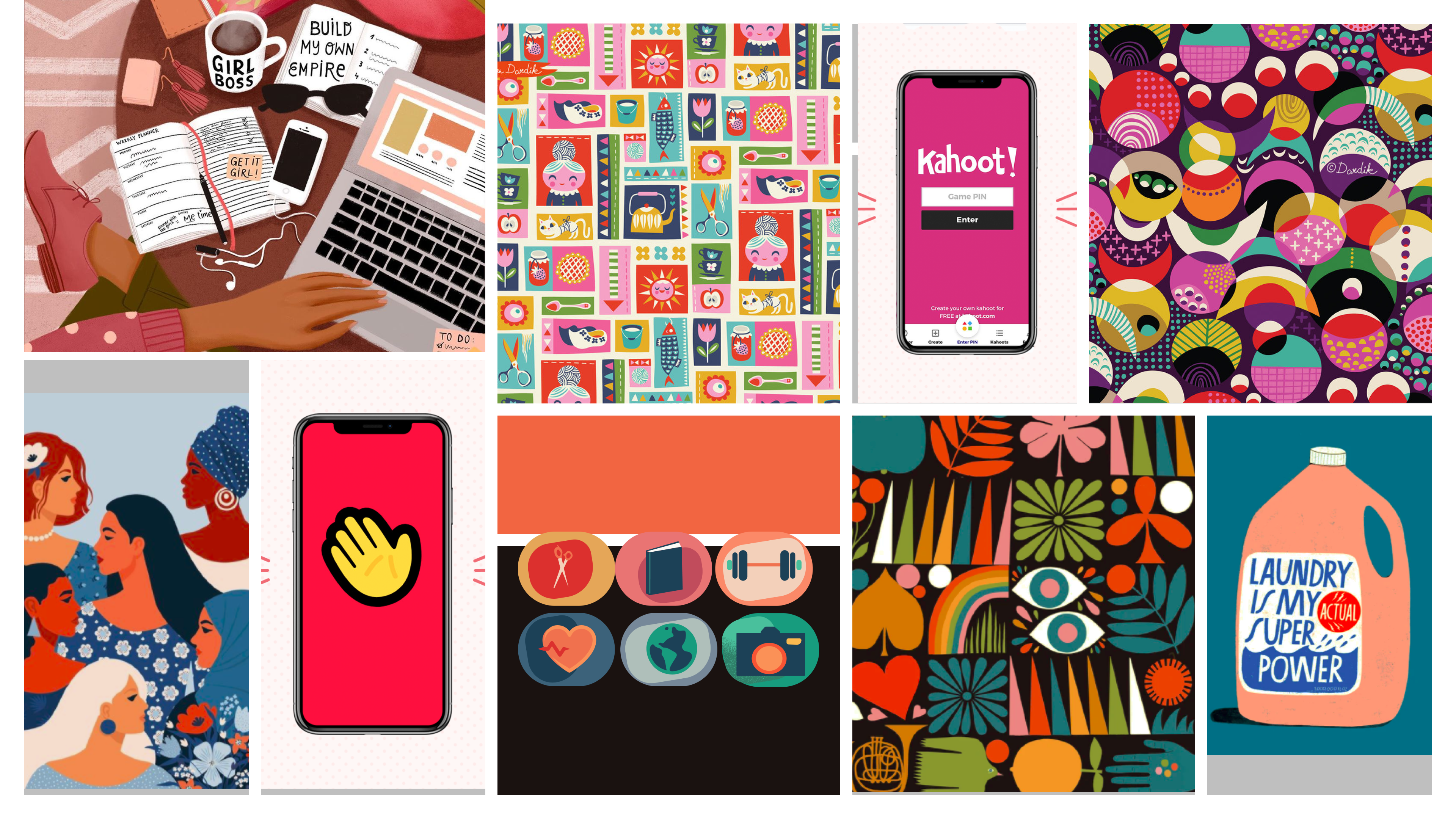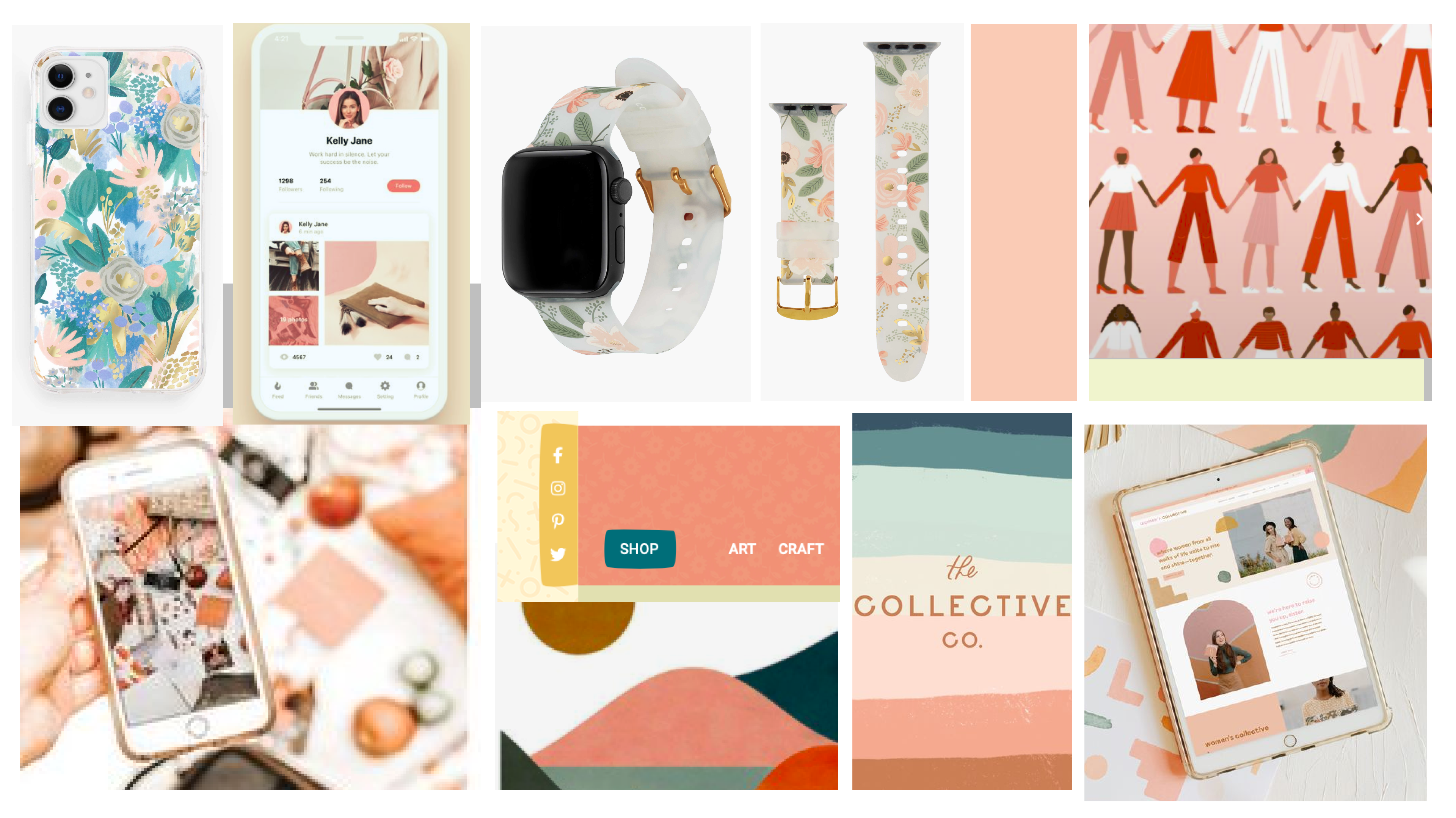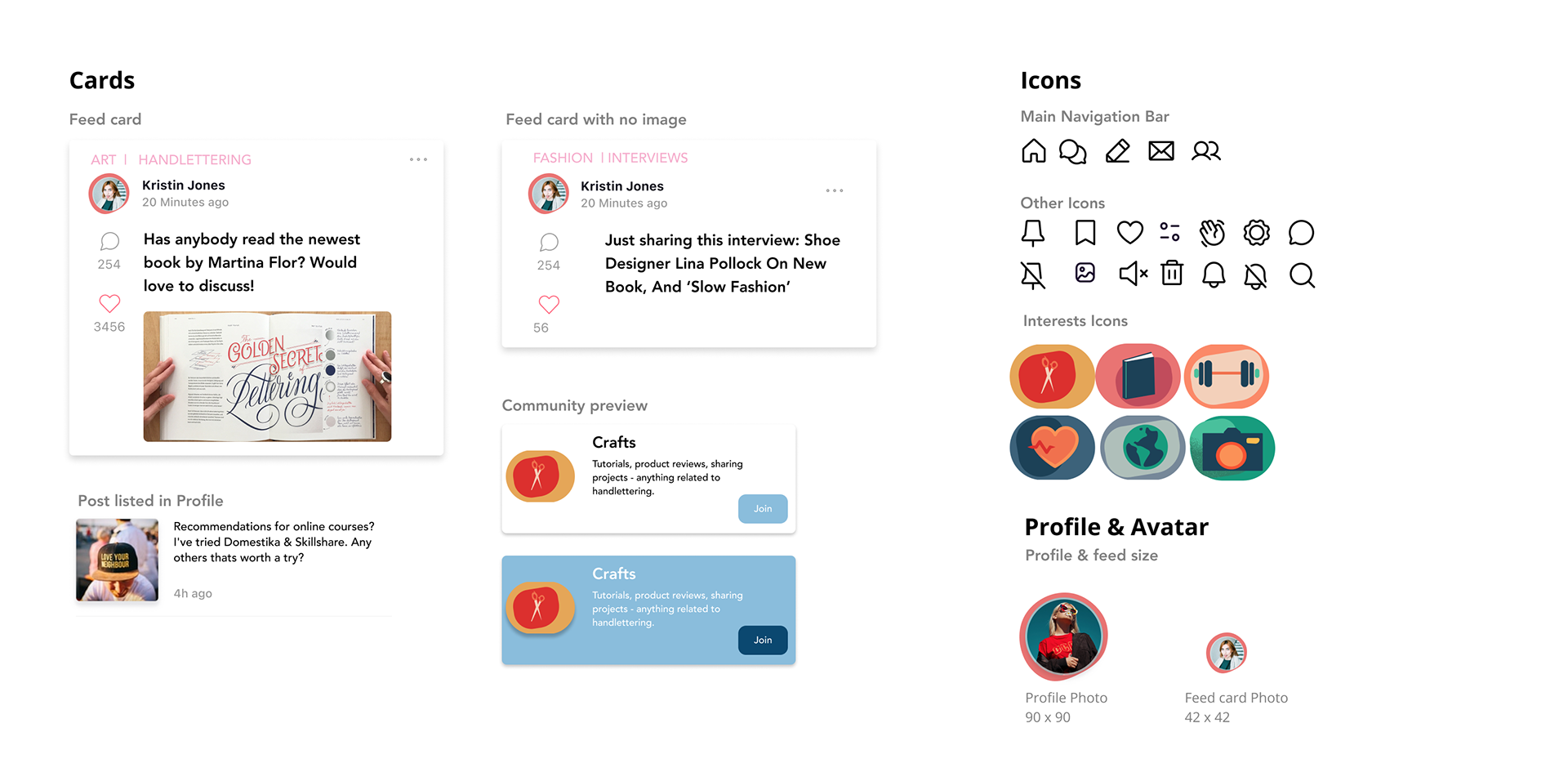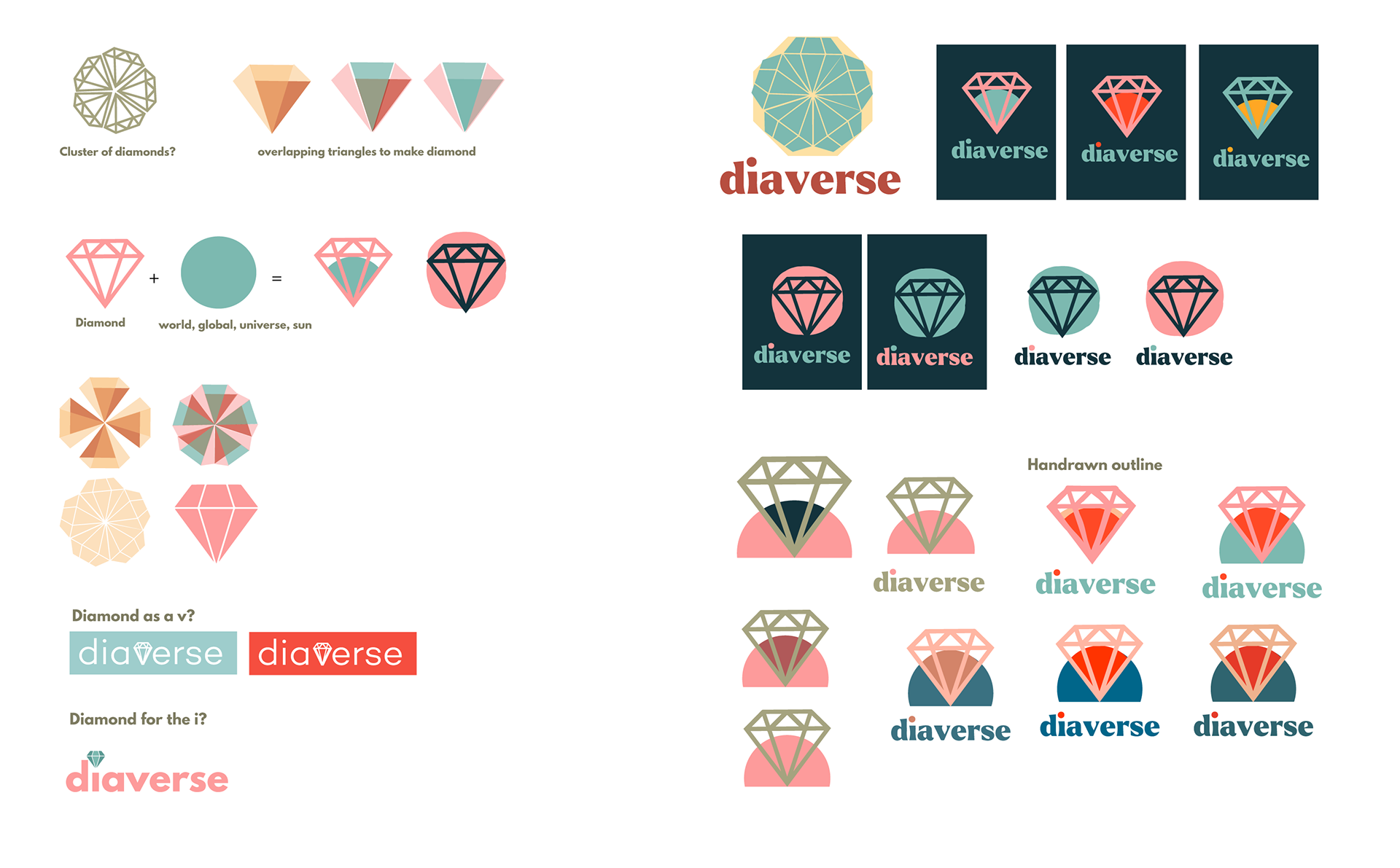 Next was the prototype stage.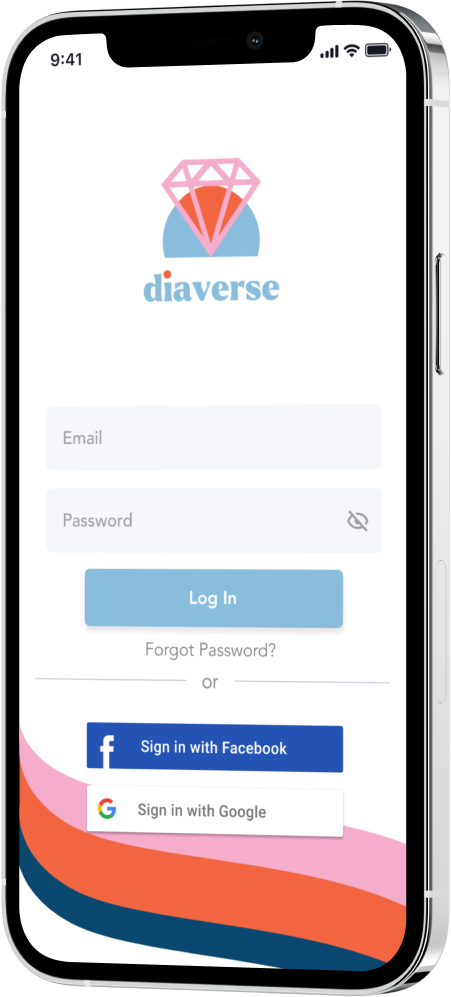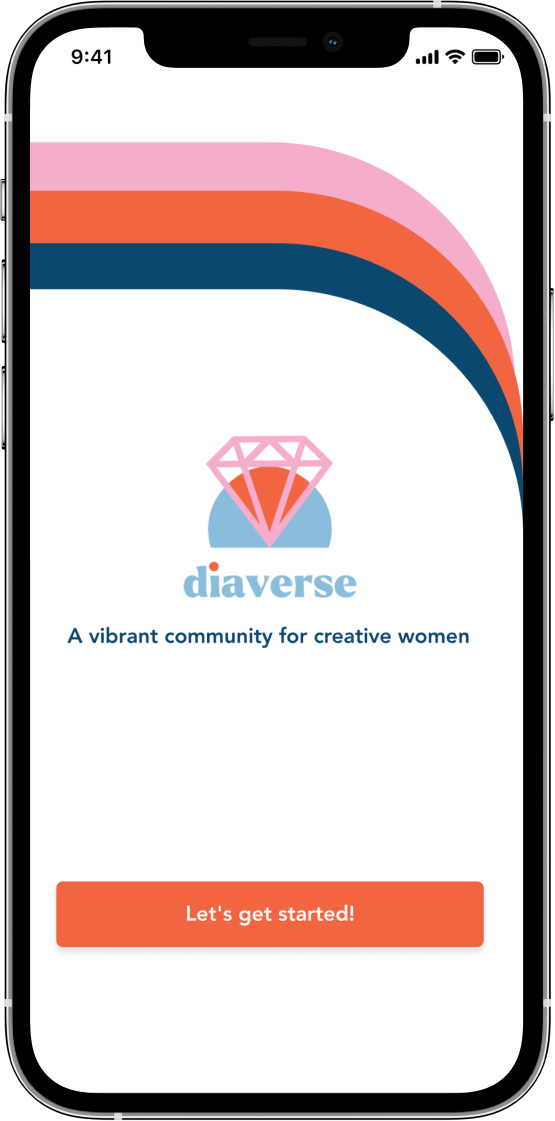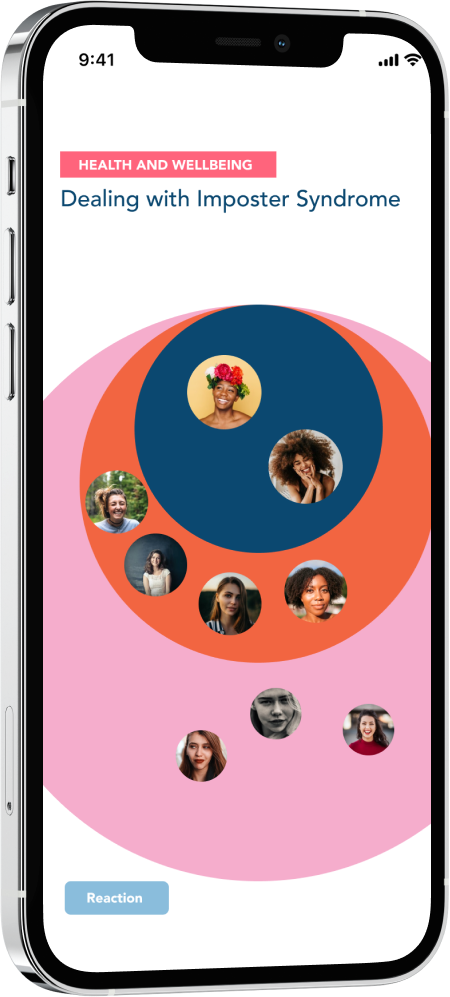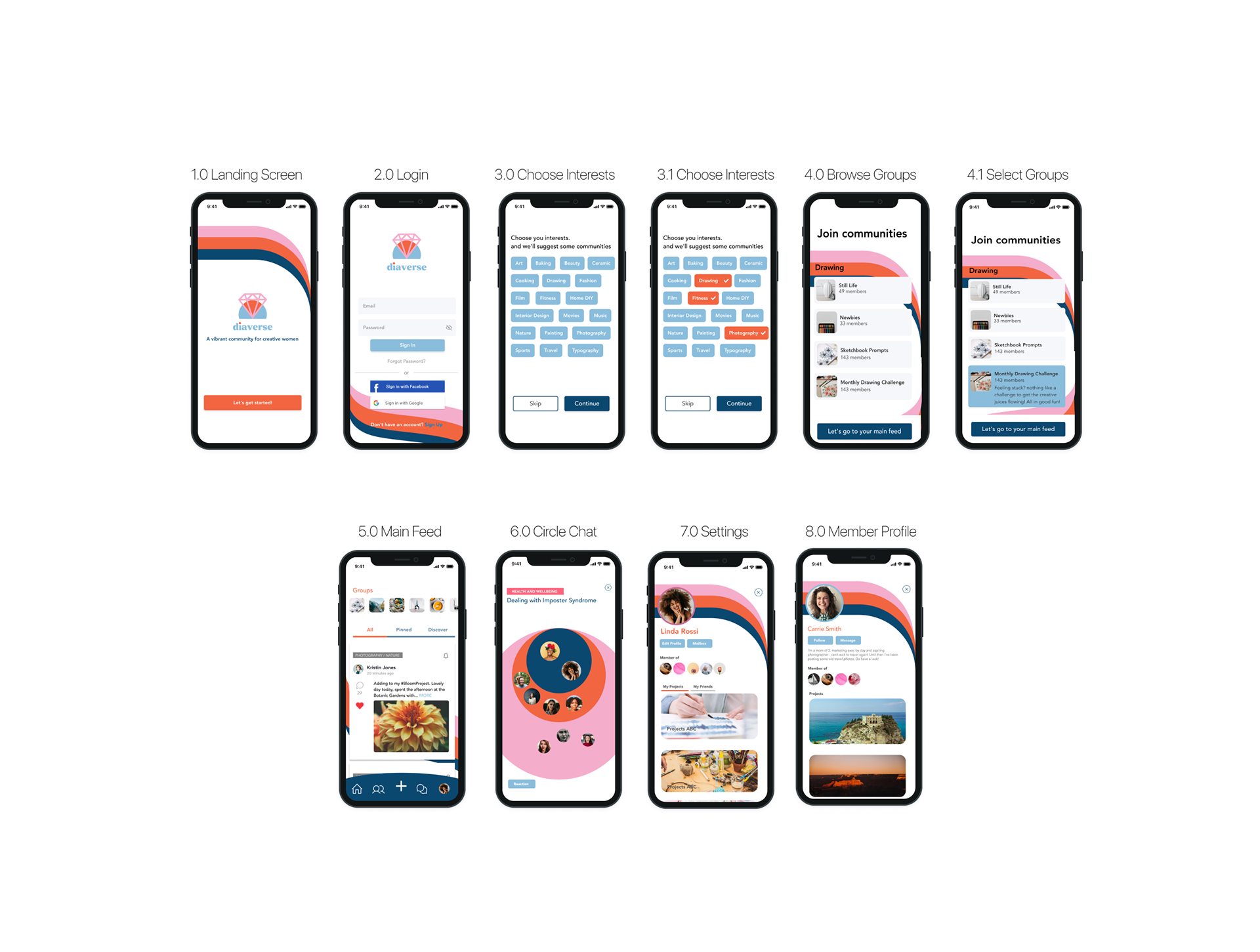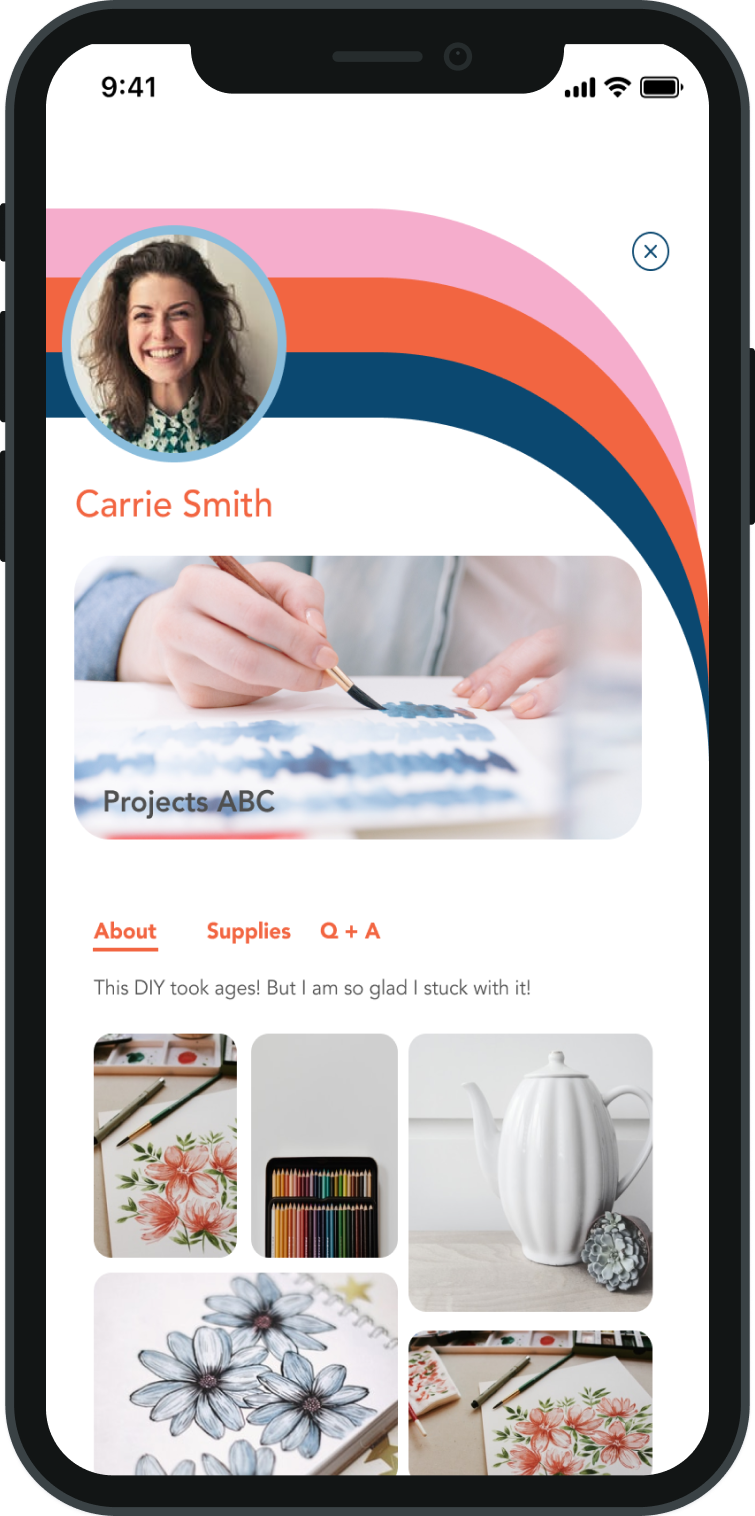 Project page where all the information needed is shared.
An easy process of selecting interests & communities.
The Circle:  
An audio-only round circle discussion group.
Members would be able to start one from the main toolbar.
What I learned & Next steps
It was a steep learning process, we were able to delve into user research and implement everything we learnt. The first hurdle I encountered was to turn off my designing brain and not straightaway design the app. 
While in the ideating and testing stage, I had to acknowledge that our survey done earlier was biased. There was no other option but to go back to the first stage and conduct another survey and additional interviews.
One of the things that have been glaringly obvious is how fast technology and the digital landscape evolves. At the beginning of embarking on this project I had not even heard of the Clubhouse app, and now 5 months later it's all the rave in the social media world. 
Lastly, I would love to develop the app further and delve into how it may work commercially. 
​​​​​​​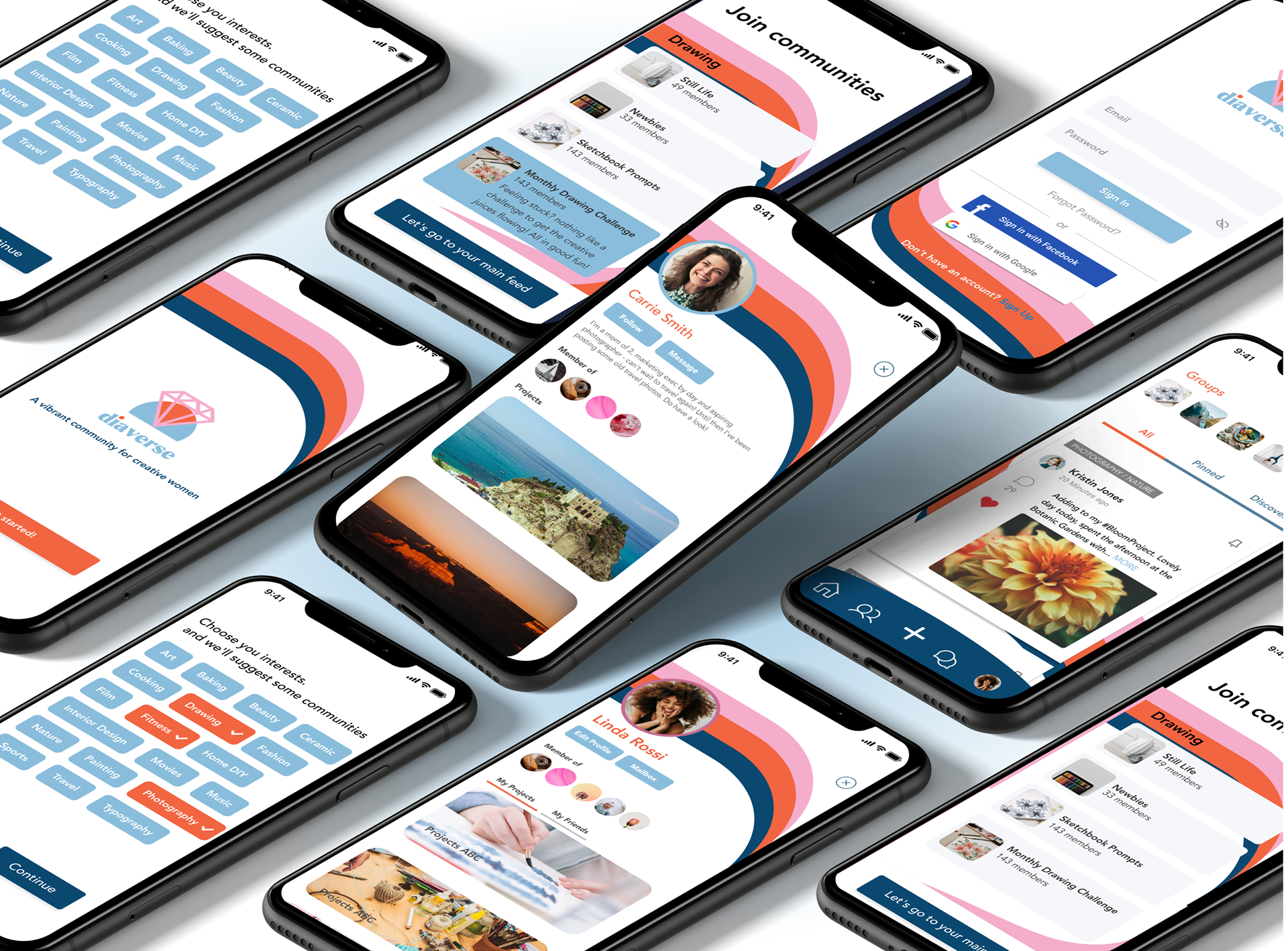 Discovery & research
Low-fidelity wireframes & prototypes
High-fidelity design
Logo Design
Design System
Project Type
Capstone Project, UX case study
Team members
Jennifer Du , UX Designer
Judith Ann Kumar, UX Designer
Tools
Figma, Illustrator, Miro